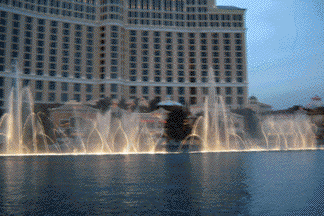 Bellagio's Dancing Waters
Just outside the windows of the lovely resturant Picasso and visible along the drive to Bellagio is a small pond with dancing waters. The show goes off every 15 minutes or so on busy evenings and was running with holiday music during our visit.
Show here is a tiny animated GIF of one bit of the show. For a few minutes long QuickTime movie of the show, click on the link below.